Out of all of the towns in Italy, I love Milan for December. The sometimes-dreary city completely lights up during Christmastime and fills with decorations, Christmas lights, and store windows that seem more like works of art than simply advertisements. The crisp winter air cuts through the smog and the perpetual rain of November usually begins to stop, leaving the Christmas markets dry for strolling, shopping and eating.
Over at Walks of Italy's blog I wrote about the best events this December in Milan, adapted for you here below. While the dates are specific to this year, the events are annual and you can expect to find them always around the same time. Check it out and tell me which you've seen, or would want to see! 
O Bej O Bej,  5 Dec – 8 Dec
Milan's traditional Christmas market, the O Bej O Bej is held on the feast day of the city's patron Saint, Saint Ambrogio (Ambrose). Now held in front of the Castello Sforzesco, the bancarelle, or booths, continue on all the way to Piazza del Duomo. To read more about the O Bej O Bej, you can check out an earlier post here. While it wasn't my favorite last year, I still think that the traditional market is always worth a stroll. Go to shop, talk and, best of all, eat, with the beautiful Duomo as your backdrop! 
La Scala Opening Night – 7 Dec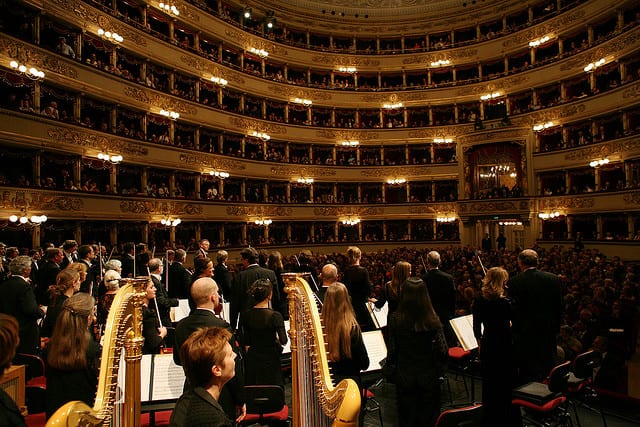 Milan's most famous theater, La Scala is a historic gem in the center of the city. This year's opening features "Fidelio" by Ludwig van Beethoven, conducted by Daniel Bareinboim. Or, celebrate Christmas with a Christmas concert at La Scala.
Each year Marco and I try to take advantage of the Scala's Under 30 ticket promotion, offering discount tickets for those under 30 years old, and each year we're either out of town (back in America!) or too late to get the ever-coveted tickets. I guess next year we'll have to suck it up and pay full price – I'm sure it will be worth it!
Even if you don't go, take a walk near the entrance to see the top celebrities in fashion, politics and show business arrive for the Premiere.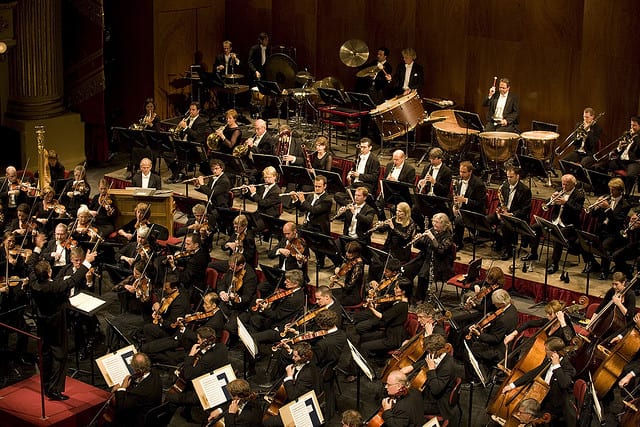 Festa degli Artigiani, until 8 Dec
The largest international fair dedicated to craft and art, the indoor Festa degli Artigiani fills the pavilions at the Rho fair grounds with stands, companies and artisans from the entire world. The fair is divided into continents and then further divided by countries and you can spend hours touring each country so be sure to wear comfortable food! Free to attend, it's a great solution for your Christmas shopping.
Duomo Christmas Tree and Galleria Lights
Because it's beautiful! After any of the above events, make your way to the Duomo cathedral to see it all dressed up for Christmas, with its annual Christmas tree decorating the piazza. After, loop to the neighboring Galleria, Milan's oldest shopping mall, to see it in lights. Read more about Milan's Duomo here.
While the Duomo is always beautiful, it is affascinante during Christmastime. If you make a trip to Italy in December, be sure to put Milan on your radar, because for this city, it really is the most wonderful time of the year. 
Read the full article here on Walks of Italy's blog. I write regularly for the site and there's a ton of great resources to plan your Italy trip!